Sell Silver, Gold, and Old Coins Online For Cash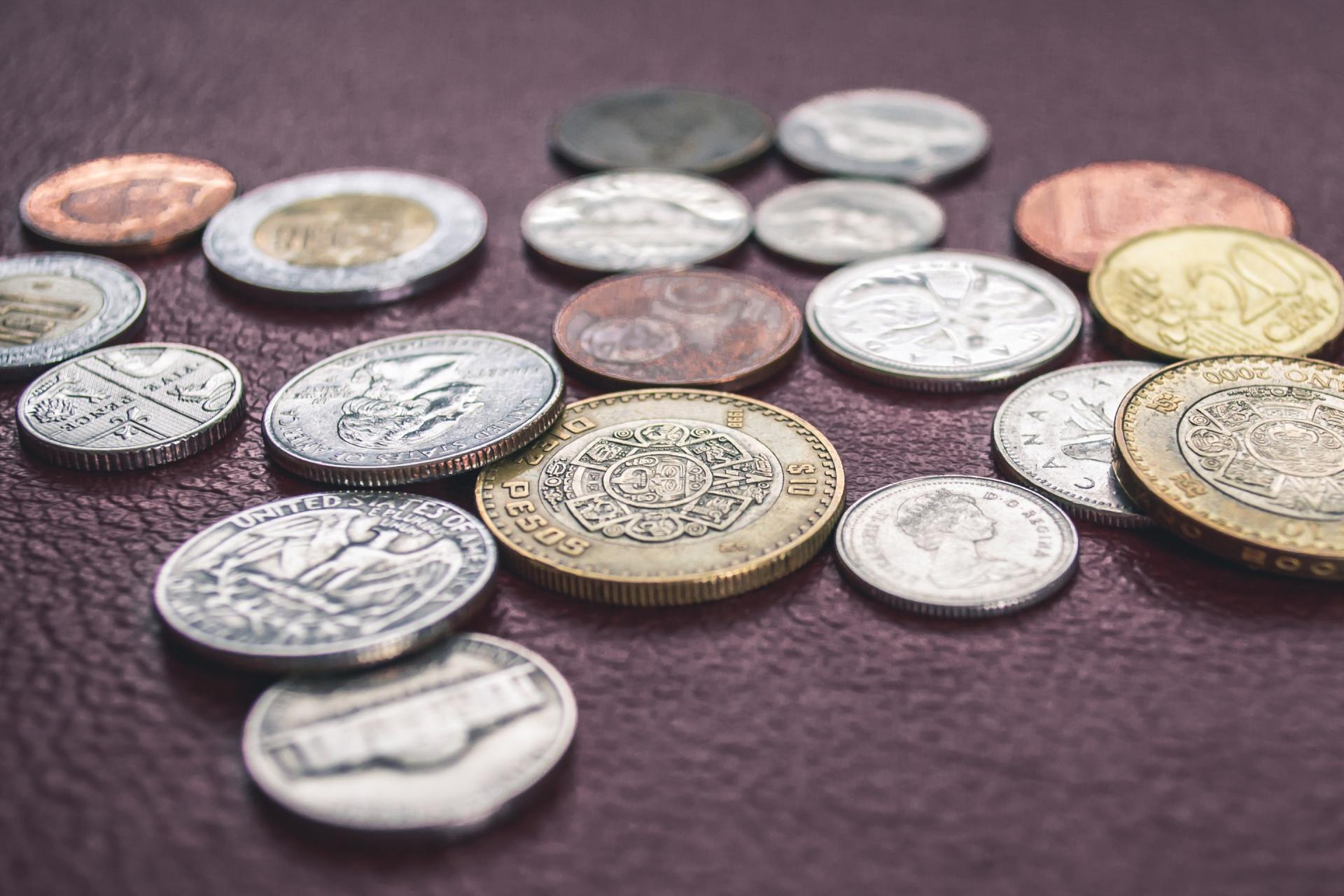 This post contains affiliate links. If you use these links to buy something we may earn a commission. Thanks.
You've spent tons of time and energy building up your collection of rare silver and gold coins or bullion. The last thing you want to do is go through the whole rigamarole of websites, trying to figure which is the best place to sell my coins online.
Say you've got some American Silver Eagles, a Kruggerand, or maybe you just inherited a coin collection from your Mom, Dad, or your grandparents and you're not really sure where to sell, or what to do?

Maybe you're wondering where to sell silver near me?   Nothing's closer than home right?  You don't even have to leave your chair to get there! Just sell coins online!

Let us make it easy for you.
We've gone through 5 places to buy and sell coins online and compiled a nice list for you to use.   While we definitely have a favorite, we want to provide you with all the facts.
Once you've picked a coin selling website to sell your coins, check out our article here on how to get your coins to sell!
Looking to buy coins? Not sure what to look for? we've got an article on rare coins you need to look out for!
Best places to sell coins online
Where To Sell Coins Online

1. eBay
With 182 million users worldwide, if you're going to sell coins, it's great for reaching an incredibly wide audience. However, that many people aren't all buying coins are they? You want to build a clientele base of coin collectors, and get those collectors coming back to buy Your coins again, and again.

They say they are the number one auction site on the internet. It must be the best place to sell my coins, right? From Legos, and weird knockoffs of items you already thought were knockoffs, to legendary cards. You can sell anything. But that could be where the problem lies.

Too much stuff.

It's not meant for just selling coins. It's not dedicated to getting that mint condition American Silver Eagle sold, or even showcasing it. You have to filter, and sift through categories just to find any coins.

That's not ideal, it's time consuming and can prevent people from finding your product. While getting people to actually see your items is important, there's another important factor to think about when selling anything online.
Fees.
eBay charges a scaling listing fee if your item is priced higher than $0.99. Going from $0.25 all the way to $2.00 per listing. Plus more fees for various listing add-ons, like adding more pictures of your coin.
They also charge another 12.35% + $0.30 when your item sells.

Pros
Vast audience.
Sell an item as an auction, or a set price.
Sell anything.

Cons
Seller fees. 12.35% + $0.30 when your coin sells, plus more to just list your coins or add pictures.
Competition. With so many users, selling on Ebay is highly competitive. It's a race to
drive the price lower and lower.
Not just for selling coins and bullion. You'll find used paper cups, and "lucky" grilled cheese sandwiches.
Limit on how many listings you can have.


If you're looking for a less hands-on experience and just want someone else to sell your coins online Apmex could be your solution. With a business model similar to pawnshops, they boast competitive pricing, locked in price (According to them, this means they'll negotiate a price with you before they see the coins and that price won't change), and you don't have to list any items in an online shop. But this has its drawbacks.

You don't get paid until after they receive your coins. That means you're shipping a product you haven't even been paid for yet! You're risking sending somebody your entire collection, potentially worth millions of dollars and trusting that they'll give you a good price for it. I'd be pretty wary of selling your coins to a retailer who profits by reselling your products.

They promise quick processing upon receiving. About 1-2 business days after receiving your order, they'll send your payment. Although I'm not sure I'd call sending someone a product before being paid for it quick processing.

And lastly, they won't buy products under $1,000.00 meaning if you've got a couple of Silver Coins or a small gold coin, it's a no-go.
Pros
Almost guaranteed to sell.
Well established business.
Don't have to list coins in an online shop.

Cons
They won't pay you until after you've sent them your coins.
Minimum product value of $1,000.00, meaning you can't sell just one or
two coins if they're not high value.
Selling my car to a used car lot (metaphor).

This one also has a business model similar to a pawnshop. Send in your coins, and they'll send out payment a few business days after receiving your coins. Then they'll resell your coins for more than they paid you.

But there's an even bigger issue than that.
You're sending them all your coins before getting paid. Can you think of a business that would take that risk? Probably not.

They don't have a minimum product value, but if your coins are worth less than $3,000 you only have the option to receive your payment via check. Which means more waiting for you.

While Apmex negotiates a price with you before they see the coins, (Although you still don't get paid until after they receive them) MCM doesn't negotiate price until after they receive your coins. Of course, that means you still have to send them your coins before you even know how much they're going to pay for them. You're gambling on them to fairly and accurately price your coins for you. (Remember, they have to resell your product to profit on it. The lower price they give you, the more money they make)

Pros
Almost guaranteed to sell your coins.
Can be good for one or two high value coins.
Don't have to list any coins yourself.

Cons
Trusting somebody with all your coins before they pay you.
Sales under $3000 must be paid by check, which means even longer
until you get your money.
They need to resell your coins to profit. You may get a lower price than
you'd like.


As a collectibles auctioneer. Heritage Auctions has less users than EbAY.
However, they've been around since 1976 and they're a specialty auction house. So I'd say they've had plenty of time to learn a thing or two.
also offers a couple different options for selling your coins.  Consignment, and selling outright.
The selling outright side is fairly simple, send in your info, pictures of your coins, and they'll get back to you on a price.
You can also choose to consign your coins. You'll ship them your coins, and they'll take pictures and put them to auction for you. This is another one I would think hard about before doing. You're trusting someone else with your valuable coin collection, before being paid for it.
If your coins sell, they'll take their 10% fee. 45 days after your auction closes, your settlement check will be mailed to you. That's a pretty long time waiting to be paid.

Pros
Sell coins outright, or sell coins by consignment auction.
Don't have to list the coins yourself.
We assume they have a large database of users looking for collectible coins.
Cons
You won't receive your payment for 45+ days after the auction closes.
10% fee.
Don't get to list the coins yourself! You know your product better than they do right?
Must send them your coins before you get paid for them(if they sell).
Smaller value items will not receive as much attention as high dollar coins (+$100,000) Buyers will be looking at the Cadillac not the Buick. They make more commission the more the coin costs.
5. CoinsForSale.com

You may not have heard of this one yet, but I wouldn't be surprised if they quickly become a household name among coin collectors.  Not a coin retailer, or a pawnshop, they're a marketplace for you to sell your coins.

They're definitely the newcomer on the scene, but it seems like they're growing rapidly.  (We found out they already have over 10,000 users registered. That may not sound like much but considering they only deal in collectible coins and bullion that's a large number!)

And really, it's no wonder.

It's free to list an unlimited number of silver, gold, coins, or bullion. It's pretty rare to find that, even Etsy charges for listings!

On top of that, it's only 5% to sell.  Even if you're selling highly valuable coins for over 100,000.00

Being a newer site, it is a little quirky, still got its baby fat you could say.  Overall though it's a decent website.  The ease of use could be a bit better but it's nothing that would prevent us from using it.
They only have the ability to list a coin at a set price, no auction ability.
And one final thing on CoinsForSale.com
They're exclusively for buying and selling rare coins, silver, gold, and bullion! That means when you're trying to sell, your buyers don't have to search through numerous categories and lists, getting distracted by baseball cards, toaster ovens, and who knows what else.
If you're looking to sell coins online, this site is definitely worth checking out.
Pros
Only a 5% fee to sell, even if that item sells for $100,000.00
Unlimited free listings
Not a coin retailer or pawnshop, meaning they're not trying to resell your coins for profit.
Dedicated to silver and gold coins, and bullion.
Cons
No auction ability
New company so the website is still being tweaked.
Small user base (But seemingly growing quite rapidly)
Hopefully this answered some of those questions on how to sell coins online, or maybe even make money online.  As always, we want you to make the most informed decisions.  After all, they're your coins.  You should sell them in the way that's most beneficial for you.